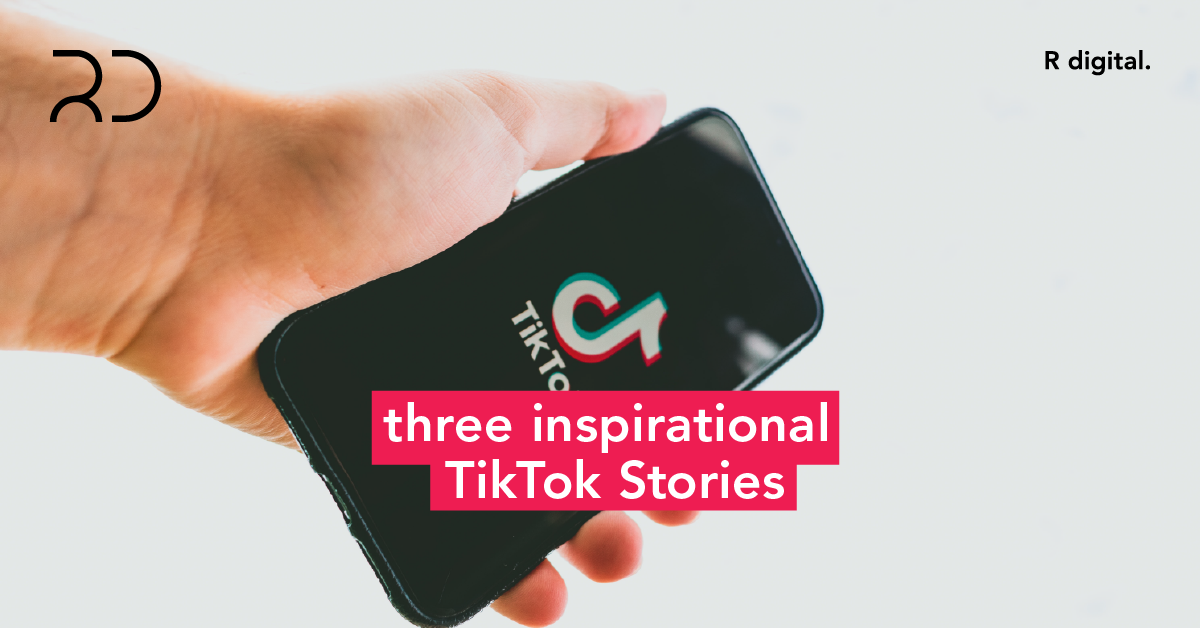 Riding the Wave of Social Media for Business
The advent of diversity in social media is nothing short of a revolution for marketing and advertising campaigns- if, of course, you know how to use them! There is a wealth of opportunity in massively engaging your target audiences, generate enthusiasm and make them relate to your brand in unprecedented ways.
Today, we will look at three such campaigns launched on the TikTok social platform with stellar success.
But first, what is TikTok?
TikTok is a video-sharing platform. Videos can be about any topic and any theme. TikTok is used globally by more than 500 million users and is currently one of the most popular short-video sharing platforms for GenX, millennials, and younger cohorts like GenZ.
Several celebrities and influencers have embraced the app, from Jimmy Fallon to Jack Black and Katy Perry, which in turn has boosted the app's popularity exponentially.
TikTok is a great medium to get a marketing campaign to go viral, as it lends itself to fun and easy, rapidly consumed entertainment. Its sharing spills over to other platforms such as Twitter and Facebook very easily.
The secret to it lies in experience and knowing how to get TikTok to work for you and your business. In the following three case studies, we can see the common patterns!
Case #1: Guess
Guess is an international casual fashion company. They are best known for their iconic logo pieces, accessories, uniquely designed dresses, and denim. For the season of Fall 2018, Guess wanted to engage Gen Z and millennials regarding their innovative denim line, especially for the back-to-school shopping season.
The goal was to present the denim line as sexy, adventurous, and confident.
Guess' method was to launch a TikTok challenge with the hashtag #InMyDenim. The objective was for users to post their videos showcasing how their looks went from "mess" to "best-dressed" using denim.
The campaign's videos were accompanied by the hit "I'm a Mess" by Bebe Rexh, which was completely in sync with the TikTok format, and opened with four major TikTok influences sharing and endorsing the campaign by making their own #InMyDenim videos.
The result was that the campaign went viral, and generated over 10.5 million views, 12 thousand more followers for Guess' account, and a 14.3% increase in engagement. More than five thousand user videos in their denim were created, uploaded, and shared.
Case #2: Clean & Clear
Clean and Clear is a face wash product company specializing in treating facial blemishes such as acne, but also various skin treatments for deep cleansing, moisturizing, and makeup removal.
The goal was for Clean and Clear's limited-edition product line called "My Swag" to become widely known to young female-identifying customers in India and boost engagement.
Clean and Clear's method was to create a challenge with the hashtag #UnbottleApnaSwag where the product was featured in five packaging styles. Each style matched and represented five different personalities (Fun, Carefree, Studious, Talkative, Foodie).
Young girls were challenged to choose a style and create unique content unpackaging the product.
For each of the personality styles Clean and Clear released a matching rap song, and cooperated with five top TikTok influencers to launch, endorse, and create content for the challenge to showcase their personality.
The result was that the campaign went viral, generating nearly 2 billion views, more than 10 thousand followers for Clean and Clear's account, and more than 2.5 million user-generated videos. Clean and Clear's campaign was one of the most successful in India.
Case #3: Universal Pictures
Universal Pictures needs no introduction, as it is one of the most successful films making studio companies worldwide. In 2018, Universal Pictures sought to create and increase awareness for their fantasy-comedy movie The House with a Clock in its Walls.
The theme of magic is very prevalent in the movie.
The goal was to increase awareness and engagement for the movie, in order to encourage audiences to go see it in cinemas.
The method Universal Pictures used was to create a challenge with the hashtag #FindYourMagic, since the movie was heavily magic-themed. The challenge was for users to create content showing some kind of magic, from simple magic tricks to film-editing magic, as creatively as possible.
Universal Pictures enlisted the help of 10 TikTok influencers who created "magic" content for their TikTok accounts, using the branded music of the movie in the background (featuring a clock chiming or ringing) in order to create awareness for the film and link every video created to it.
The result was that the campaign went viral, generating more than 10 thousand new followers for Universal Pictures' account, more than 1.3 million likes and nearly 20 thousand videos with magic content uploaded on the platform.
We see, therefore, that TikTok can work wonders for making your business brand known to a wide and global public, as well as generate deep engagement locally if that is your ultimate goal.
The method is tried and true: create the hashtag challenge that best fits your brand's image and theme, get some help out of influencers to generate awareness for it, and watch your campaign go viral, your target audience engagement soar, and your followers greatly increase!