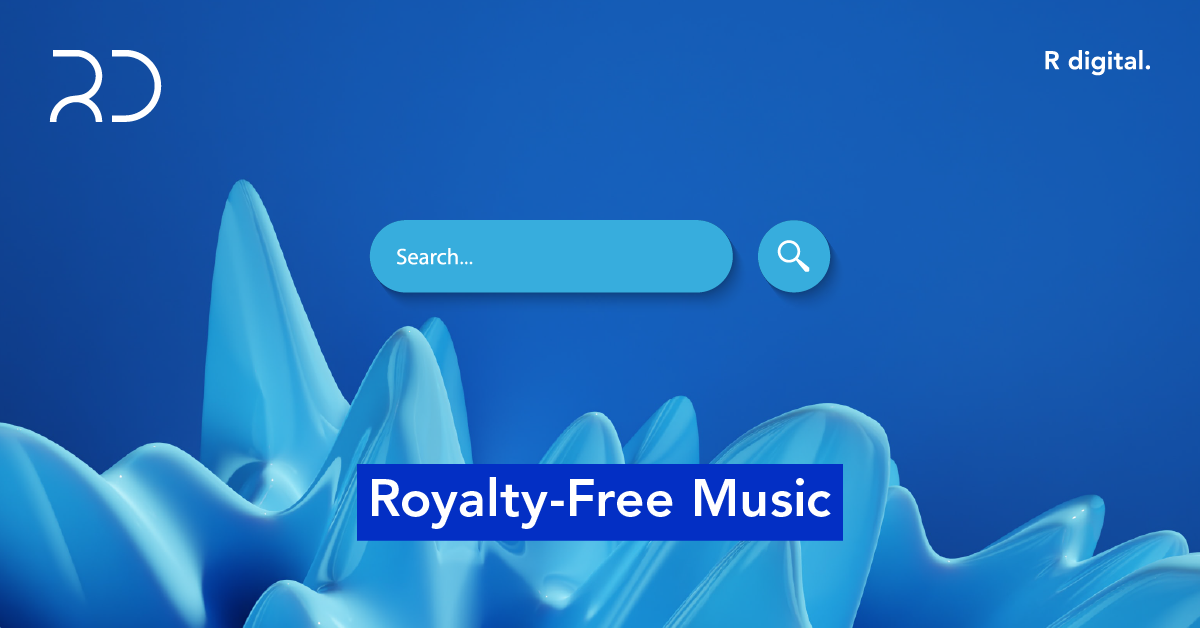 It has been well established that video marketing has become one of the most essential elements of marketing for businesses of all sizes on a global scale. This trend is only expected to keep increasing in the coming years. It is, therefore, almost mandatory to incorporate video marketing in your advertising campaigns, as through video a lot of the messages regarding your business will be efficiently communicated to your target audience.
But that might be easier said than done.
Creating a good video can be a costly affair. Surprisingly, what might be the biggest cost is the music. Sound, and how it matches the moving image, is one of the most important elements on which a video's efficiency hinges: music, in particular, can make or break your video in terms of mood, impression, and emotional reaction.
Music is an unforgiving element, too, unlike visuals. Audiences can forgive a slightly lower quality video with excellent music; but a visually high-quality video with mismatched or bad music will be efficient in turning your target audience off, or even associate your product with negative emotions or impressions.
Choosing good music, therefore, is key- but it can also be crippling in terms of cost for a lot of businesses.
The good news is that it doesn't have to be.
There are several sites where royalty-free music is available at great variety, giving your business the ability to create high quality videos with excellent sound and music at a fraction of the cost.
What is royalty-free music?
Royalty-free music isn't free music; it still requires payment. The difference is that it requires a single payment for unlimited legal use.
While there is free royalty-free music, the artist often retains the rights to it and requires credit, which may not be something you want to include in your video.
Following are some of the best royalty-free music sites for you to browse through and find the best possible music for your video.
AudioJungle
At AudioJungle there is music available with fees as low as $1. There is also great variety to choose from, with tracks from classical to heavy metal music, vocals, specific instruments, and a lot more.
You can also get bonus free material and even commission your own music at very affordable rates.
Artlist
There is a great variety of high-quality music of all genres in Artlist. With easy navigation and the capacity to filter music depending on the instruments used, Artlist can be your go-to for efficient searches and sourcing of music. However, there are no free tracks to find or free bonus material to win.
Epidemic Sound
With easy navigation and more than 30,000 tracks and 60,000 sound effects, Epidemic Sound is another excellent royalty-free music site where you can easily find what you're looking for.
Epidemic Sound is also integrated with all the major music platforms, such as Spotify and YouTube, so you can get immediate easy updates on new music added to the collection.
Premium Beat
One excellent feature for Premium Beat's royalty-free music is that all tracks have a flat rate of $49. You can search through its extensive library and collection of tracks from a large variety of artist with a range of different filters, such as mood, instrument, or artist.
Premium Beat requires no monthly fees and operates like a regular eCommerce store.
Filmstro
Filmstro is unique in that besides giving you a great selection and variety across 65 different categories of music and sound, it allows you to create your own by tinkering with an existing track to customize it to your needs.
Filmstro offers 5 free downloads in the trial version and has a range of affordable subscription plans.
Purple Planet
Purple Planet is an excellent site to not only choose through its assorted music tracks but also try them out, since they are all free to download and use for non-commercial purposes. You pay a one-time fee if you decide to use the track for your business. Make sure you read the terms to choose the proper license.
Pond5
Pond5 boasts a stunningly vast selection of music tracks and sound effects. It has over half a million tracks to choose from, neatly categorized and presented by theme (such as adventure, war, romance, etc) among other things. It can be pricy to purchase a monthly subscription, but you can also opt to buy tracks as in a regular eCommerce store at a much more affordable price. Pond5 also features stock video and other aftereffects for your video projects.