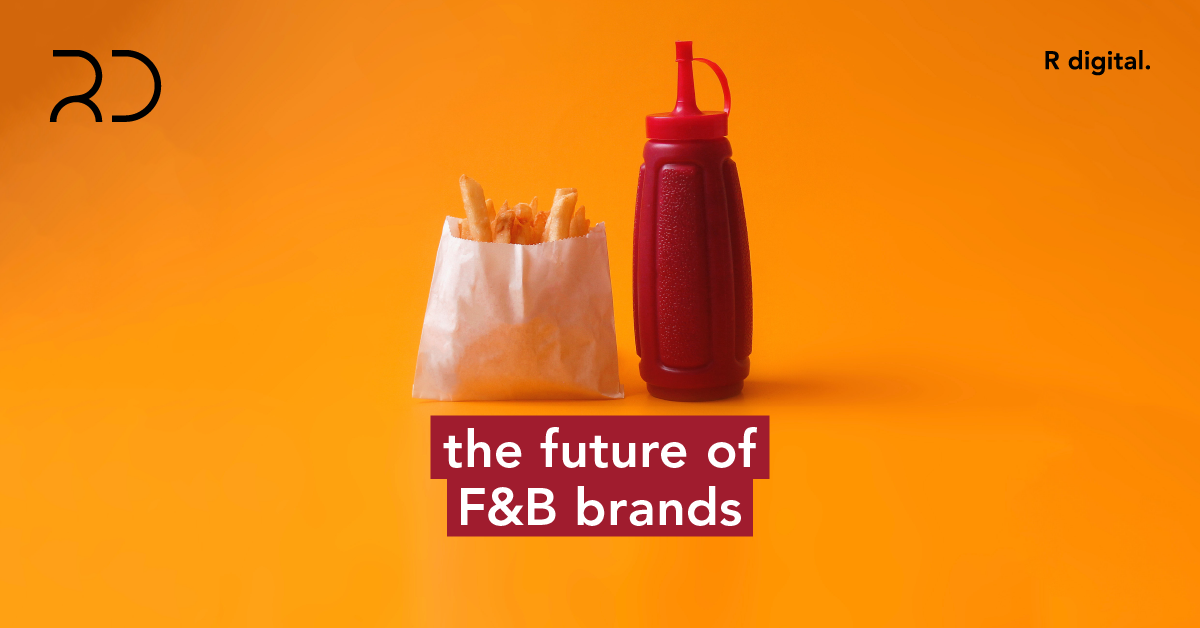 They say that every crisis brings opportunities, and that is right!
However, in order to exploit opportunities when an event as disruptive as a pandemic takes place, we need to be quick to adapt to the new circumstances that the new situation imposes on daily life and business life especially.
Covid-19 has been particularly impactful when it comes to the Food and Beverage sector. While out-of-home consumption used to be the biggest aggregator of profit, coronavirus risks have rendered it almost defunct. Instead, it is in-home consumption (i.e. delivery at home) that has seen a persistent spike in demand, even in such activities as simple grocery shopping.
This prolonged shift in the manner of consumption of Food and Beverage by the wider consumer public seems to be crystallizing into the preferred modus operandi for the foreseeable future. Studies are showing that it is not clear when out-of-home consumption will pick up again to a level that will reasonably be able to cover the lost profit of the previous quarantine, lockdown, and limited access period.
Considering that even if a general lockdown is not enforced again consumers are likely to either abstain from out-of-home food and beverage consumption or be outright forbidden to frequent venues (either due to the number of cases spikes or state mandate), businesses in the Food and Beverage section should adapt to the new style of consumption as much and as quickly as possible.
How Can Food and Beverage Businesses Adapt to the New Post-Coronavirus Status Quo?
By making the shift from strictly out-of-home, traditional service providing enterprises to e-commerce, direct-to-consumer (D2C) branding for products, and a swift, easy-to-use platform for home delivery.
Business' due diligence practices are also likely to come into play, as consumers are growing more and more aware and concerned about how businesses take care and ensure the safety of their employees and, by consequence, of their clients. A website with proper, detailed information on how the business is ascribing to general safety guidelines along with substantiated assurances about the safety of the consumables delivered is likely to go a long way in keeping the business profitable despite the pandemic.
Can My Business Make the Transition to Home Delivery and D2C Quickly?
The answer is yes.
What needs to be done primarily is to ensure that your business produces food and drink in a way that can be packaged and delivered efficiently. The more contactless the procedure, the better it is likely to sell.
Your employees have to be instructed in new protocols for hygiene and protection, and you must invest in delivery services. These are actions that can happen quickly and, on average, relatively easily.
How Can I Let my Customers Know?
By building the perfect website for it and investing in advertising tailor-made for your specific target audience.
At R Digital we specialize in platform building for smooth, quick, effortless online ordering for all kinds of Food and Beverage businesses, from delis and cafés to restaurants and bars.
Once you have adapted your business to be able to deliver Food and Beverage, we will make it easy and fun for your consumers to place their orders. We will also ensure that your advertising campaigns are efficient, flexible, and cost-effective.
Combining cutting edge design and the latest technological advances in platform building, R Digital will make sure that your business is properly represented, giving your customers the experience they can't enjoy anymore at your brick-and-mortar establishment.
Not only during quarantine but also post-Covid19, when still measures apply and the threat of the pandemic persists, your business can and will thrive by delivering the essence of more carefree times through the tastes of food and drink directly at people's homes.