the case
Business Insights is a company with expertise in business consulting, suitable for businesses that wish to improve their profitability and success in various areas.
Services and other relevant information needed to be communicated and presented through their website in a clear manner, both in terms of content as well as visually. Therefore, the purpose was to develop a website that would reflect the company's values and key selling propositions effectively.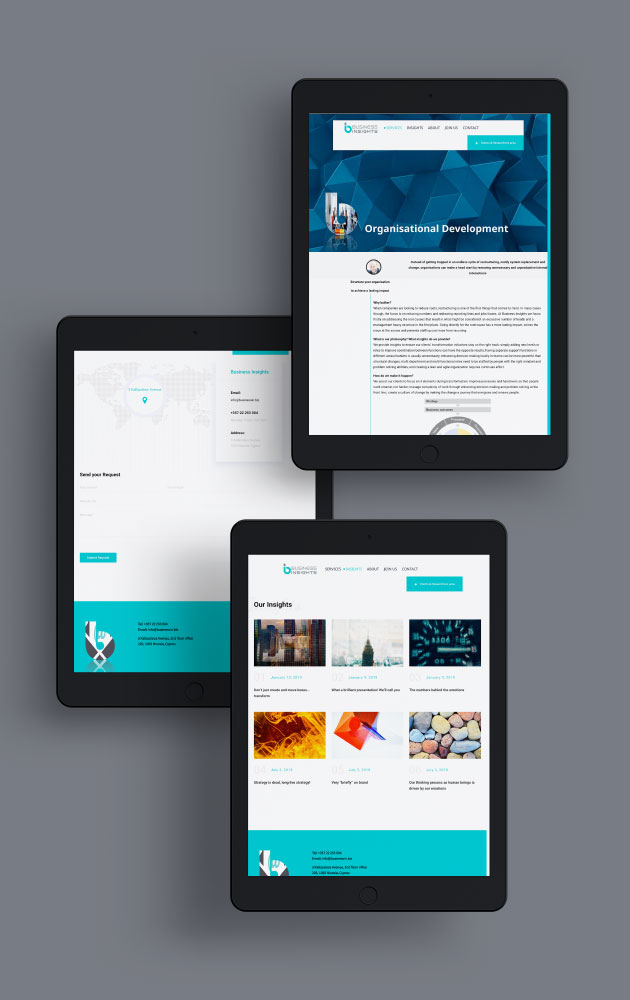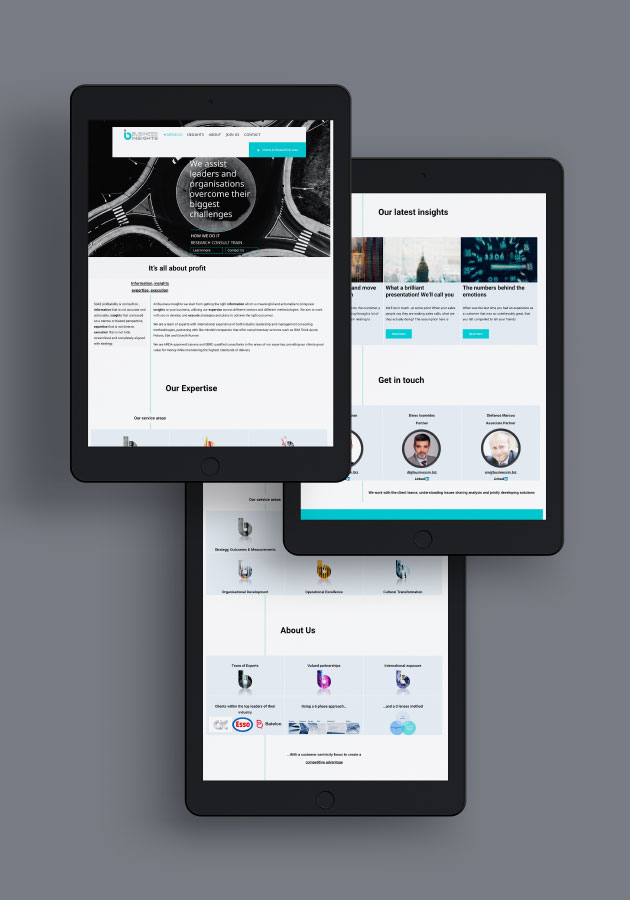 our approach
According to the company's objectives, we have constructed a website focused on effectively communicating relevant information to visitors in a clear and organized manner, so as to enhance the user experience and website navigation.
The design of the website accurately reflects the brand, while all information was presented and organised in a similar manner. The purpose of the website was for visitors to effortlessly find desired information, while enjoying an aesthetically pleasing design.
results
The website was developed to provide our client with a website that effectively satisfies visitor's needs in terms of effortlessly searching for information due to a clear and well-organised structure.
The design and aesthetic look of the website were also meticulously developed, allowing the visitor to enjoy a fresh and aesthetically pleasing presence of the brand.