the case
Comfort Zone is an international awarded-winning professional skincare brand, incorporated in Italy in 1996. Comfort Zone's products are offered in the Cyprus market, and our objective was to increase awareness on social media platforms, such as Facebook and Instagram.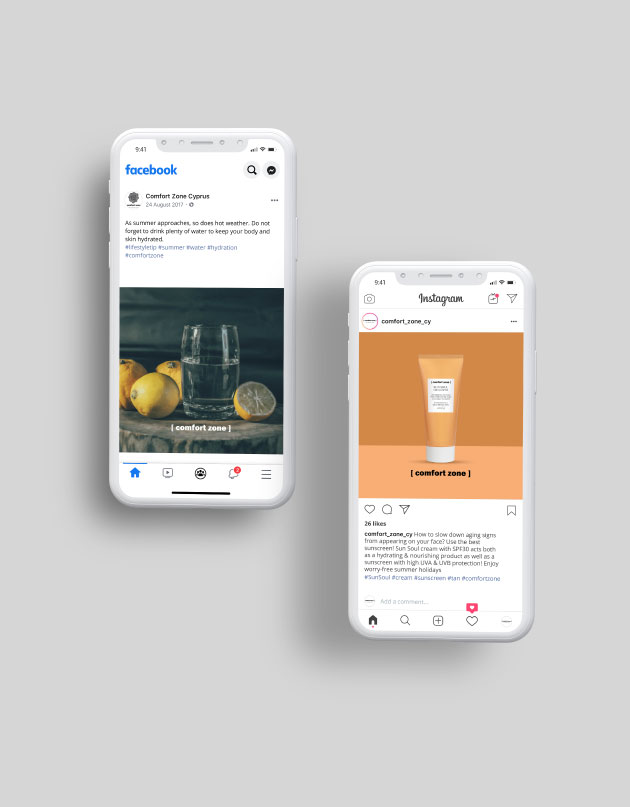 Social Media Management – Content and Designs Production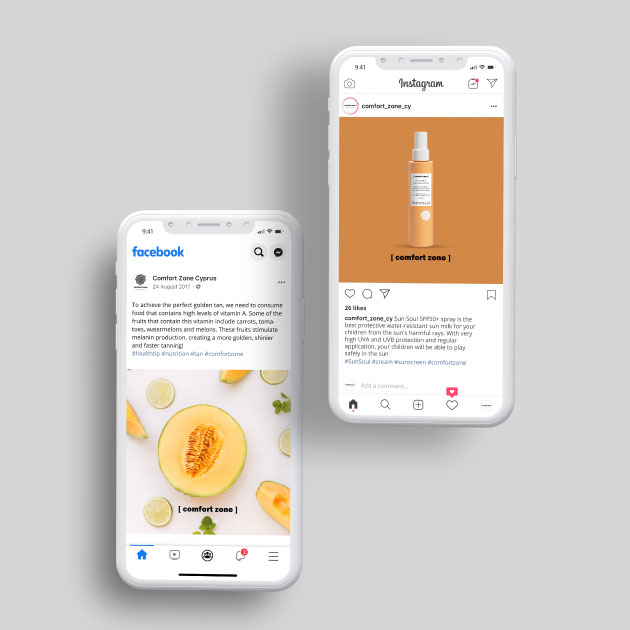 Social Media Management – Content and Designs Production
our approach
Our team created captivating and compelling content and designs that aligned with Comfort Zone's branding and guidelines to maintain consistency and accurately portray the company's values. The content strategy was carefully developed to communicate various aspects and themes to the audience, including products and beauty & lifestyle tips.
The social advertising strategy was implemented with a two-pronged approach; to increase the brand's fan base in terms of page likes and followers while at the same time targeting people with interests in beauty and skincare. We also strategically promoted specific products through the use of influencer campaigns to target relevant audiences, which established trust and raised awareness.
results
The social media content and advertising strategy successfully increased reach for Comfort Zone by effectively communicating the brand's vision and values while accurately targeting desired audiences. Social influencers also contributed to developing trust and credibility while increasing brand awareness.
As a result, the company has seen an increase in the number of followers on Instagram and Facebook, which have doubled in one year. In addition, engagement levels and brand reach have increased by 400%.
Our work with Comfort Zone extended the brand's reach both offline and online, reinforcing the brand's credibility. Specifically, the social campaigns helped amplify brand awareness in targeted demographics and encouraged product trial.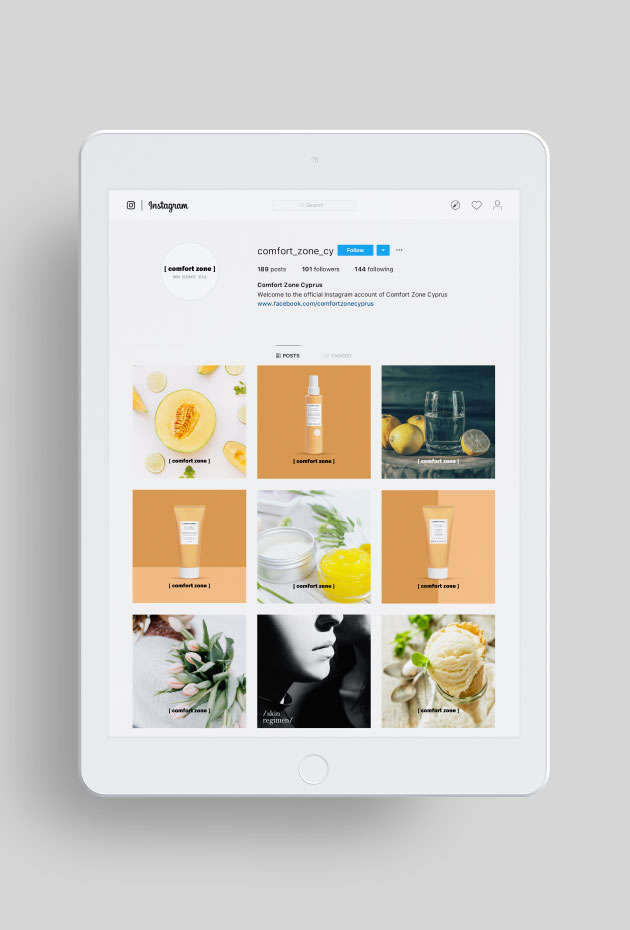 Social Media Management – Content and Designs Production