the case
Conalto is an expanding company that offers B2B services and specializes in Enterprise Resource Planning (ERP), Payroll and Customer Relationship Management (CRM) solutions. The company tasked us with the development and design of a new website in order to effectively communicate about their products and services to their customers.
By developing and designing the website, we were entrusted to showcase the brand and services more efficiently through intuitive navigation and visually-appealing designs. Conalto's main goal was to increase website traffic, leads and conversions, as part of their long-term plan to experience more profitable and sustainable growth.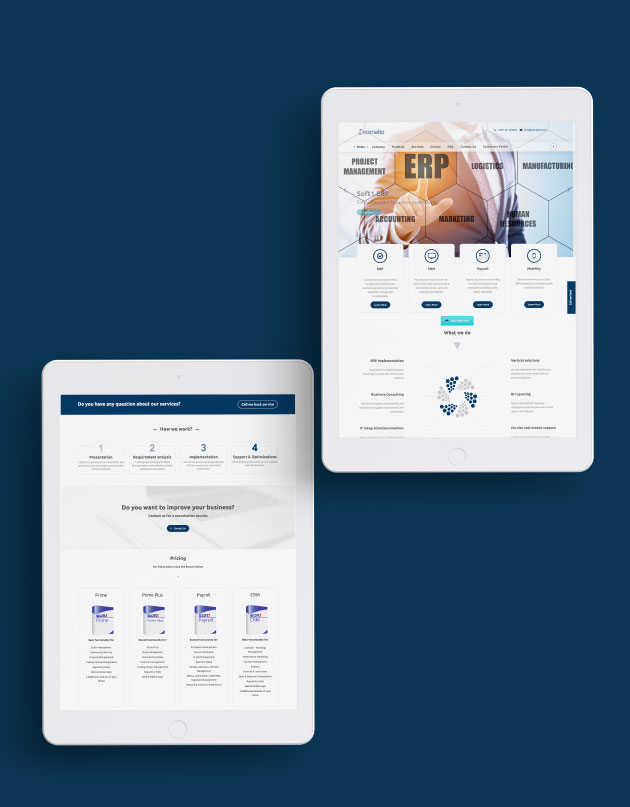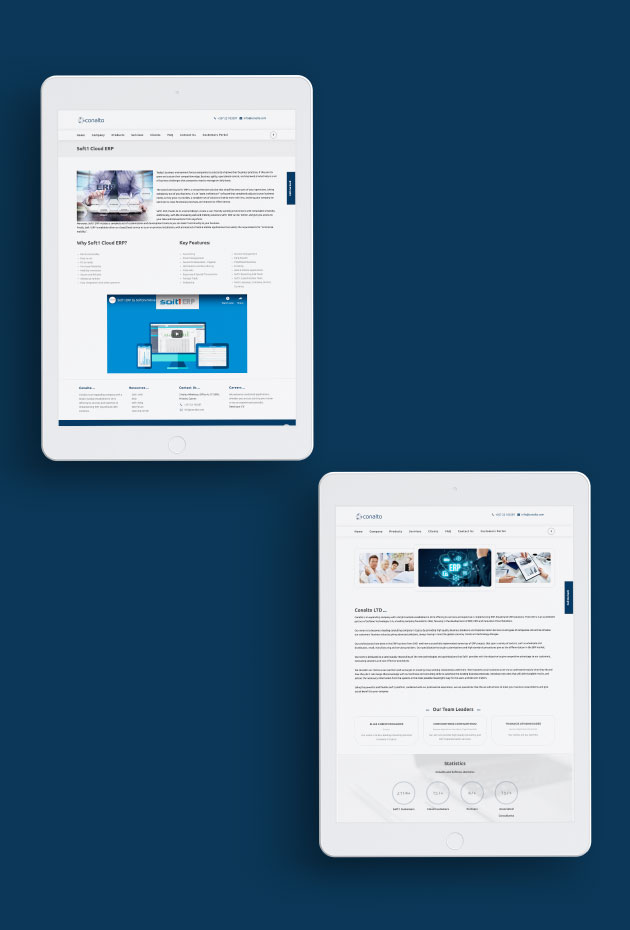 our approach
Our primary goal was to substantially improve SEO performance in order to improve organic search results and, subsequently, lead to an increase in website traffic. We reviewed the niche industry while understanding Conalto's business, market structure, as well as online competition.
Furthermore, we focused on achieving a smooth and sleek look to provide the best user experience when navigating the website. In terms of functionality, information was structured into small sections for a more user-friendly experience, enabling the user to search for the desired information effortlessly to ultimately increase conversion rates.
results
Taking into consideration that a good website is an extension of a business and its branding, Conalto's website reflected the company's principles of professionalism, quality and trust. The new website is fresh and engaging, providing a seamless user experience with effortless website navigation.
Also, improved SEO refined our client's search position while driving a continuous flow of organic traffic to the website to increase the number of leads and conversions. Referral traffic also considerably increased as many visitors reached the site through various social sites, directories and online forums.