the case
Cosmo Napa Hotel is a classy hotel at the center of one of the most beautiful areas of Cyprus, Agia Napa. Cosmo Napa Hotel's mission is to provide guests with affordable luxury and excellent hospitality service. Its excellent location grants visitors easy access to all hubs, from the gorgeous beaches to the vibrant center of nightlife.
Cosmo Napa Hotel needed a consolidated package of promotion and marketing services to raise awareness of its unique profile for both local and international audiences. Their goal was multiple:
Primarily, Cosmo Napa Hotel aimed to boost room bookings and make its unique profile and qualities known to as many local and international audiences as possible. They also sought to motivate people to discover the hotel and its services. Generating new leads by finding new potential customers through the determination of new target audiences was also very important.
Lastly, Cosmo Napa Hotel's goal was to build customer loyalty through the development of a solid community of followers: the hotel wanted to have a great, meaningful relationship with its clients so that it would be the primary choice of accommodation in Agia Napa.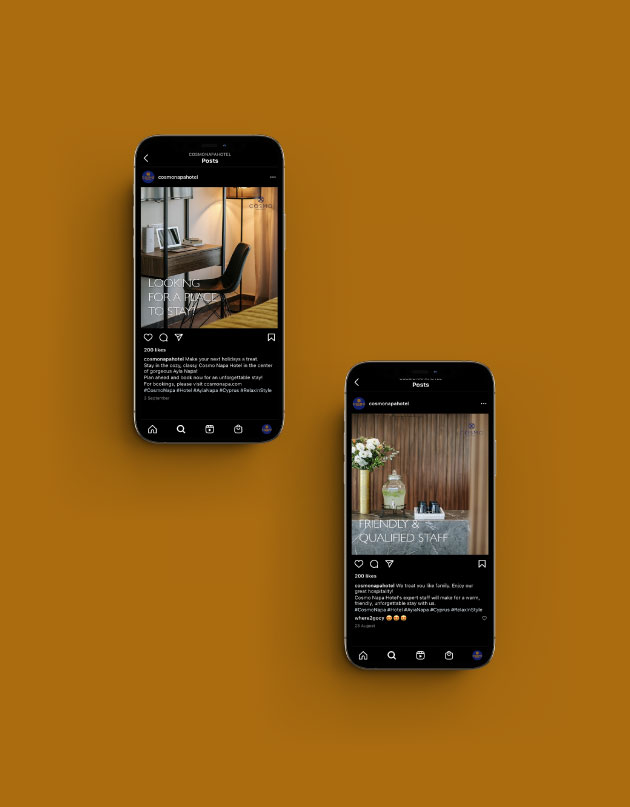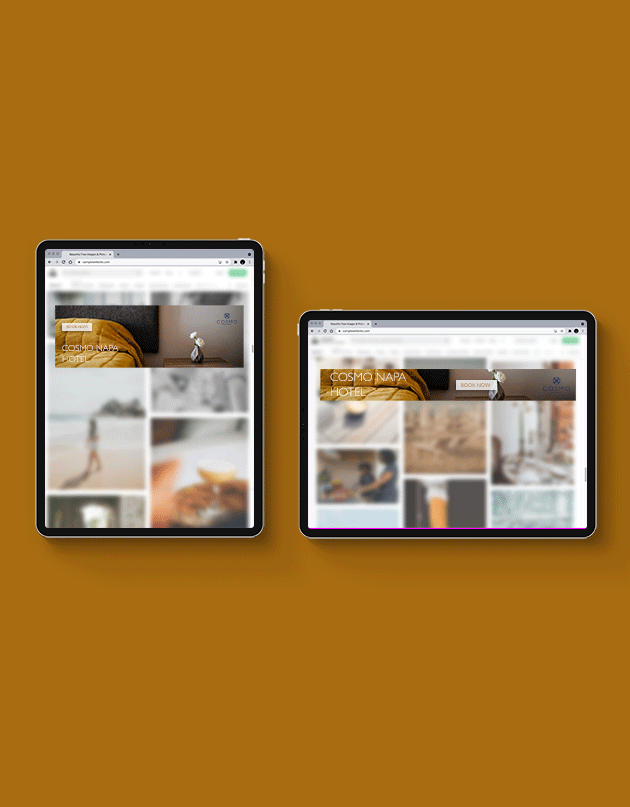 our approach
At the beginning of the project, R Digital focused on the planning and implementation of a holistic approach for Cosmo Napa Hotel's digital marketing campaigns. Drawing on R Digital's extensive experience in maximizing online brand awareness, Cosmo Napa Hotel's digital presence was strategically enhanced.
Taking into account the hotel's unique qualities, R Digital undertook the initial setup for the hotel's Social Media Advertising and Google Ads accounts. Target audiences were set up on both platforms, on both a local and international basis.
A thorough keyword search was performed for the needs of Google Search Campaigns and relevant audiences and text ads were developed.
Regarding the Google Display Campaigns, R Digital created themed banners and display ads.
For the purposes of enhancing and advancing Cosmo Napa Hotel's marketing goals, R Digital also provided promotion and marketing services on a monthly basis. Specifically, R Digital carried out everything needed – from content to designs – for the implementation of promotional google and social media campaigns via the hotel's Facebook and Instagram accounts.
All Google and Social Media advertising campaigns were addressed to the hotel's target audiences in the relevant local and international markets, targeting these in a systematic approach and by highlighting the hotel's qualities & USPs.
results
Just within the first month following R Digital's management of advertising and marketing for Cosmo Napa Hotel, spectacular results were achieved: tens of thousands of users were reached on all relevant platforms. Cosmo Napa Hotel's fan followers base grew exponentially while engagement and website traffic hit the roof. Conversions of website visits into room bookings were also exponentially increased at a low comparative cost.
All in all, with the services provided by R Digital, Cosmo Napa Hotel's Return on Investment for Marketing and Advertising actions are positive, making the coordinated R Digital campaigns for the hotel fully successful.