the case
Gree Airconditioners is a well-established international company that provides a wide variety of air conditioners all over Cyprus, both to businesses and consumers.
Various information such as technical details, products, product information and residential and commercial solutions needed to be presented in a clear and organised manner for the convenience of the website visitors.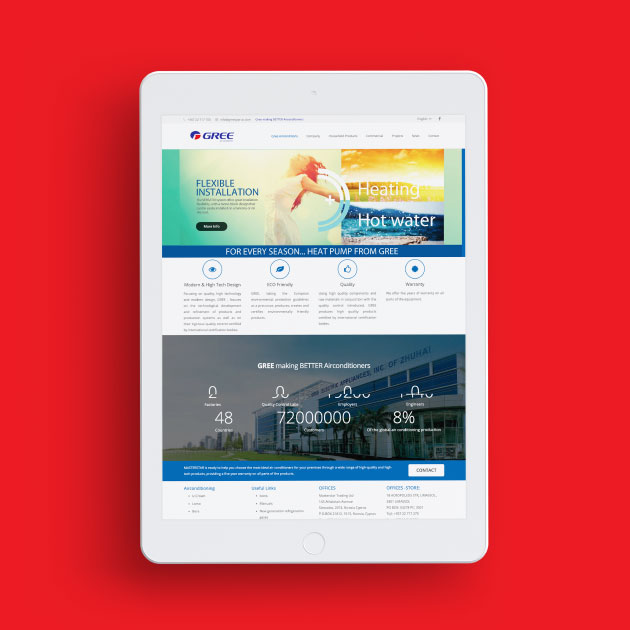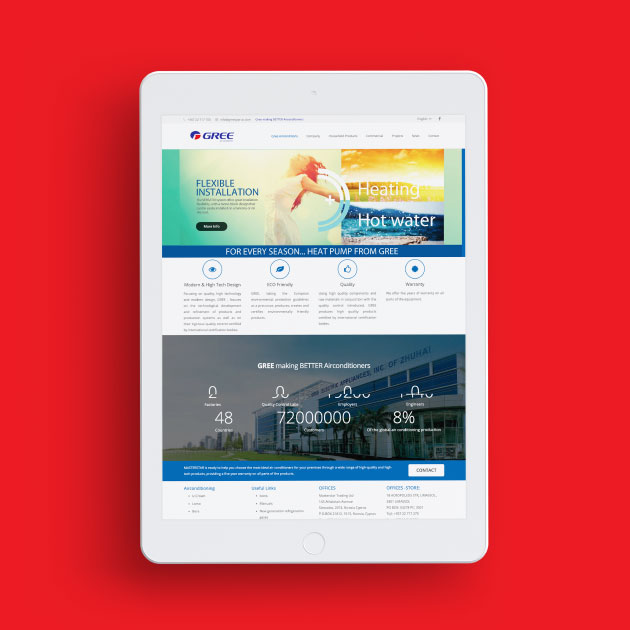 our approach
We have developed a website with a clean and modern design, structuring the content to serve both businesses and individual customers. The design was created in the same aesthetic lines as the Gree Airconditioners international brand as a means of providing consistency and cohesion.
results
Businesses and customers enjoy an enhanced navigational experience by effortlessly discovering desired information through the website. We have accomplished a coherence in terms of the visual representation of the brand, while efficiently structuring information in order to provide optimal convenience to visitors.