the case
J. Afxentiou Educational Advisors was founded in 2001 to offer consultancy services to students interested in pursuing a degree in the Czech Republic, representing six different universities.
The company's goal was to create a website that would improve the site architecture and overall navigation, enabling a more seamless experience and easier browsing.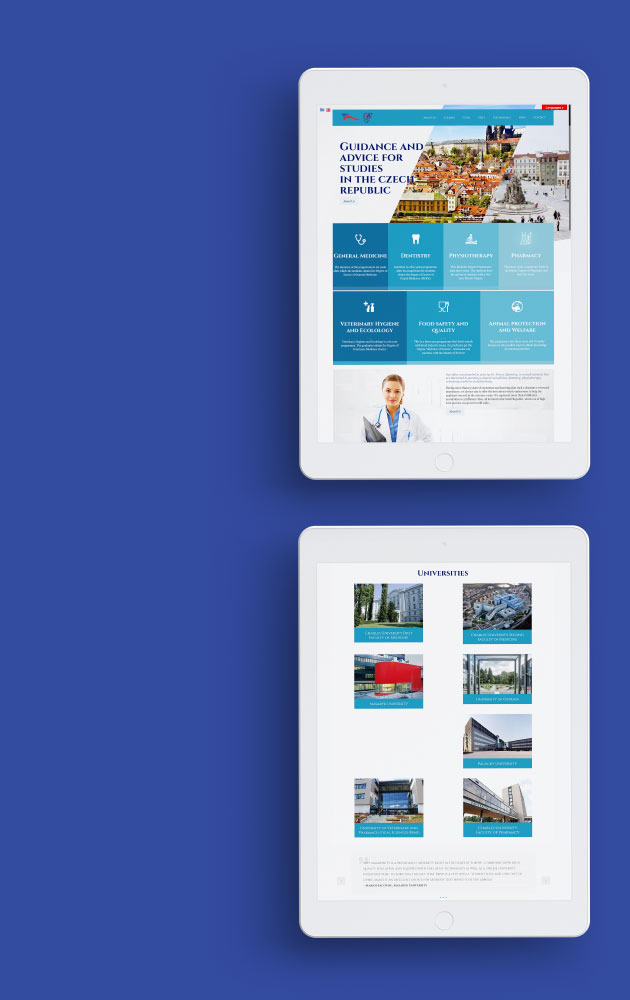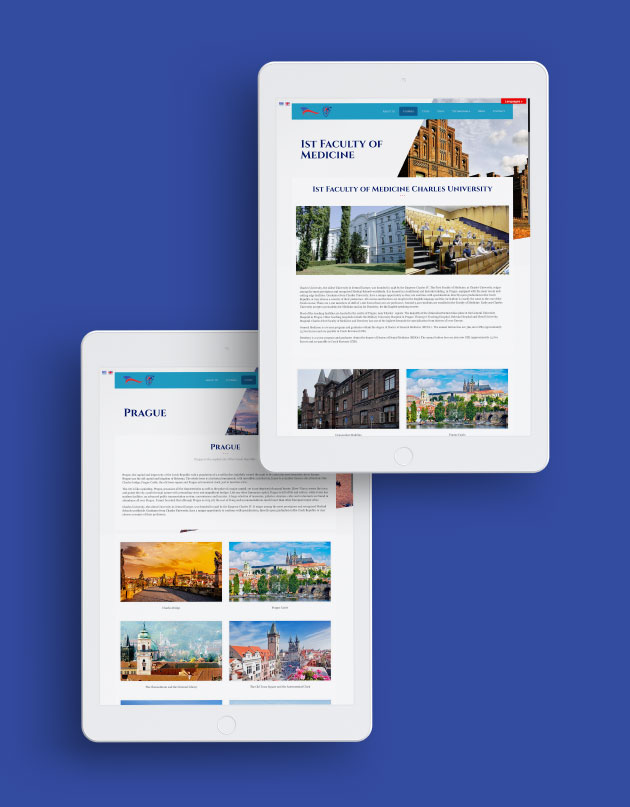 our approach
As a means of satisfying the need to update and improve the website's accessibility, we restructured the content to provide more intuitive navigation. Better communication channels were also established between the company and prospective students to ensure a higher conversion rate from visitors to customers.
We worked closely with J. Afxentiou Educational Advisors to identify key audiences for various degree programs. Using these findings, we created key personas that represented prospective students that would drive the overall strategy.
In order to support a stronger digital strategy, the website was designed to be SEO compliant to ensure faster and easier discovery by search engines. Furthermore, as a part of improving user experience, we augmented the website design by rich photographic material.
results
Afxentiou Educational Advisors website enjoyed high accessibility and more brand awareness due to improving and restructuring the website's architecture. It was more effortless for prospective students to navigate through the website and enjoy a better user experience.
Since revamping of the site, user metrics have considerably improved across the board. Hence, fewer users were bouncing off, and instead, they were staying on the site longer, browsing more services, and engaging actively with the content.
Moreover, by artfully structuring the website content and establishing more efficient communication channels, we established a higher level of transparency, enabling the visitor to find relevant information easier and faster. As a result, our client enjoyed more opportunities for business growth and has, in turn, experienced an increase in conversion rates.