the case
The Ministry of Finance in Cyprus had a purpose of creating a platform where users could fill out relevant forms relating to taxes, in a convenient and effortless way. In addition, another objective was to help and guide people to access relevant tax information and wished to achieve this by developing a tax information guide.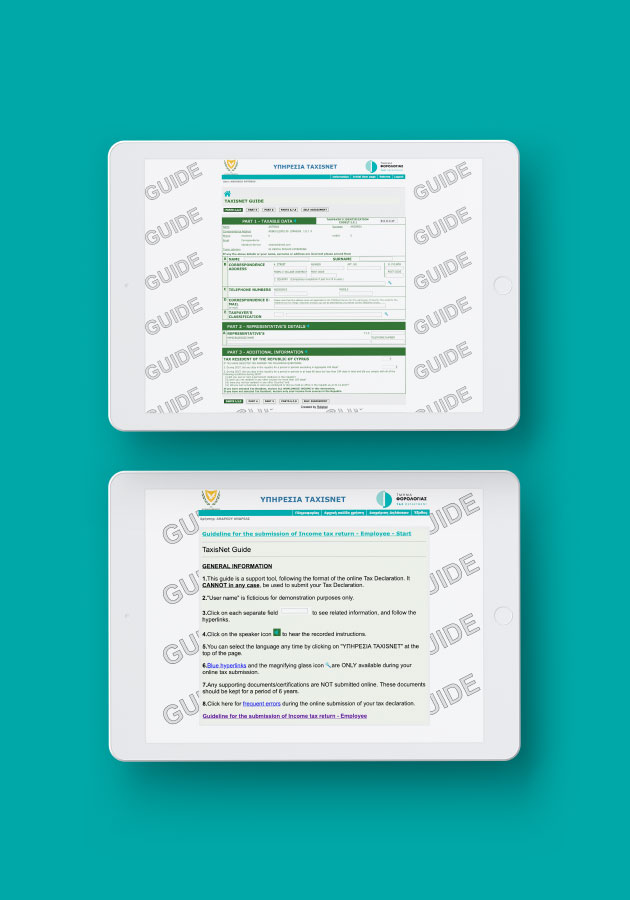 our approach
Our primary objective was to increase the convenience of users when searching for relevant tax information. Therefore, we have developed a platform which includes a guide that informs and leads users throughout relevant tax processes.
By carefully constructing the Guide for Taxisnet, visitors are guided on how to complete the desired submission form in a more convenient and fast manner.
results
As a result of establishing a platform containing a Guide for Taxisnet, visitors may now find relevant information and submit their form faster and more conveniently, enhancing the user experience.