the case
Progressive Insurance specializes in general insurance since 1991, offering a variety of commercial and personal insurance services to clients.
As part of the company's success strategy, the main objectives were establishing a solid and healthy social media presence as a method for a long-term sustainable increase in conversions and, subsequently, sales. In order to achieve this, growth on awareness, reach and engagement were substantial elements in achieving a strong presence on social media.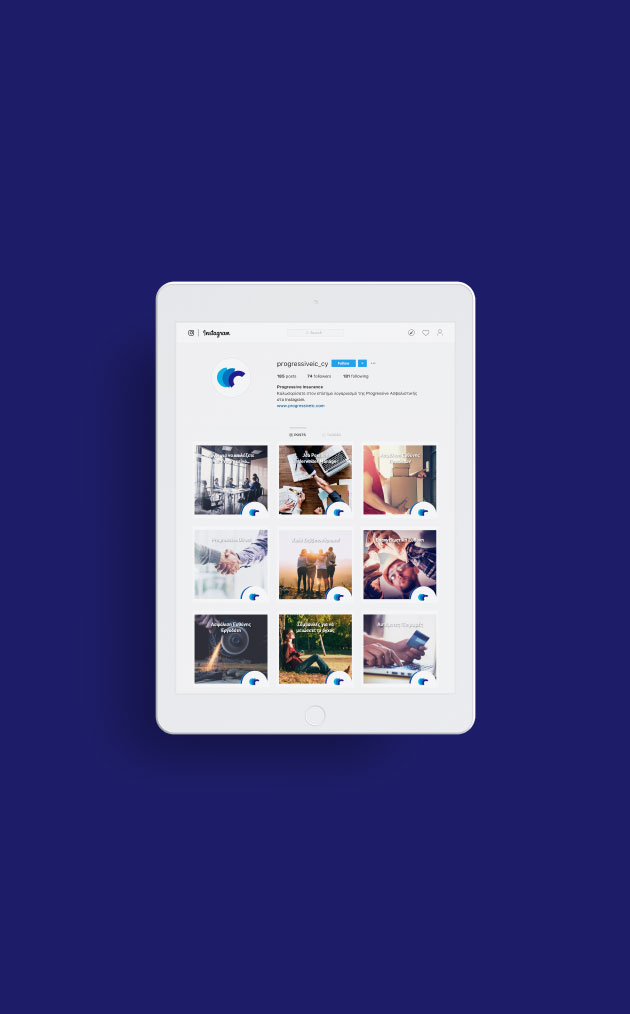 Social Media Management – Content and Designs Production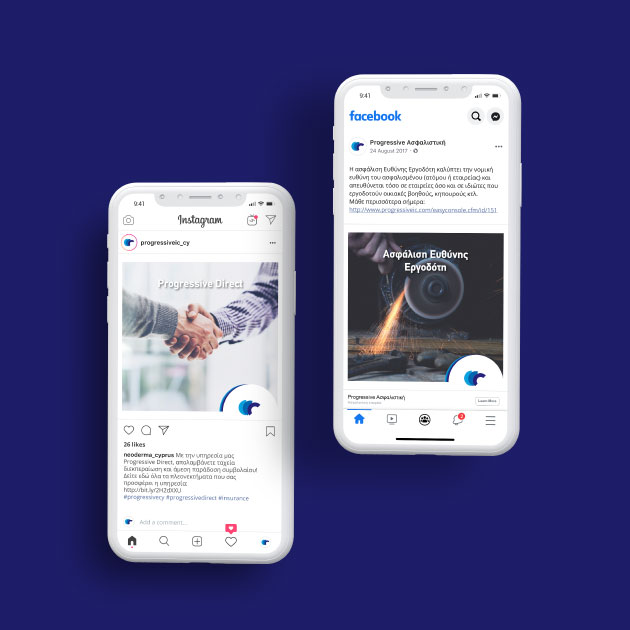 Social Media Management – Content and Designs Production
our approach
We developed a social media strategy based on targeted advertising and delivering content that resonated with the company's community and clients. We used sophisticated methods to target the most receptive audiences with industry related traits in order to achieve seamless communication with social media users in more meaningful ways and drive brand exposure.
Also, our social media advertising tactics focused on enhancing both awareness and reach. This strategy comprised a dual approach to increase Progressive's fan base, while at the same time promoting social media posts to audiences with an interest in various insurance aspects.
results
Through a more customer-centred content strategy, unique creative design, expert copywriting, and targeted Facebook advertising, we increased Progressive's organic reach, engagement and website traffic.
By effectively structuring our client's social media marketing strategy, Progressive has reached its determined objectives to achieve a long-term sustainable and healthy social media presence. Progressive acquired exceptional levels of reach, engagement, and brand awareness, as a result of a massive improvement on the visual and communication direction of social media posts.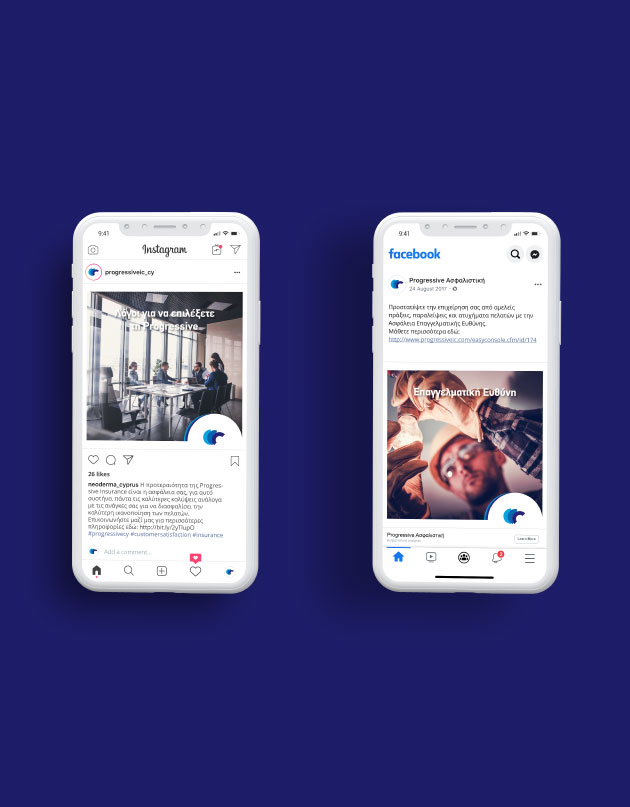 Social Media Management – Content and Designs Production