the case
Restylane is an international skincare brand specializing in hyaluronic acid products, with a broad portfolio of dermal fillers designed to restore and enhance the appearance of skin.
Restylane in Cyprus and in Greece set an objective of increasing the brand's visibility and presence on social media and establishing the brand in the beauty industry. The goal included presenting their specialized products in a clear and meaningful way to reach the relevant audience and provide the best solutions for their customers.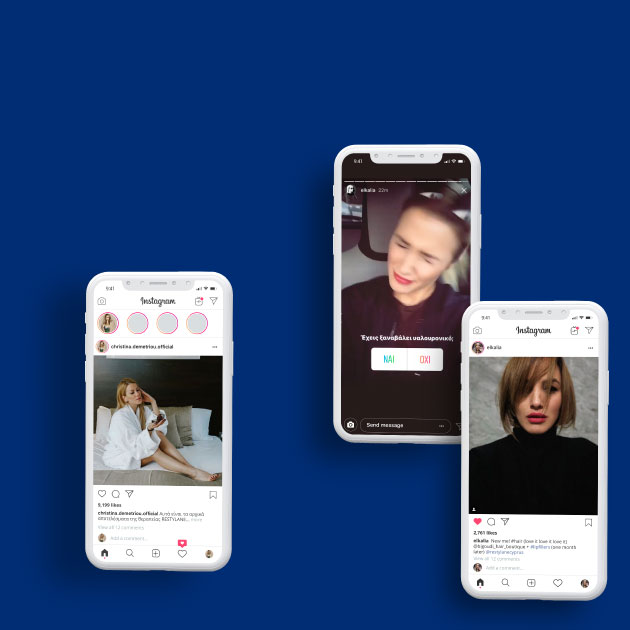 Social Influencers Promotion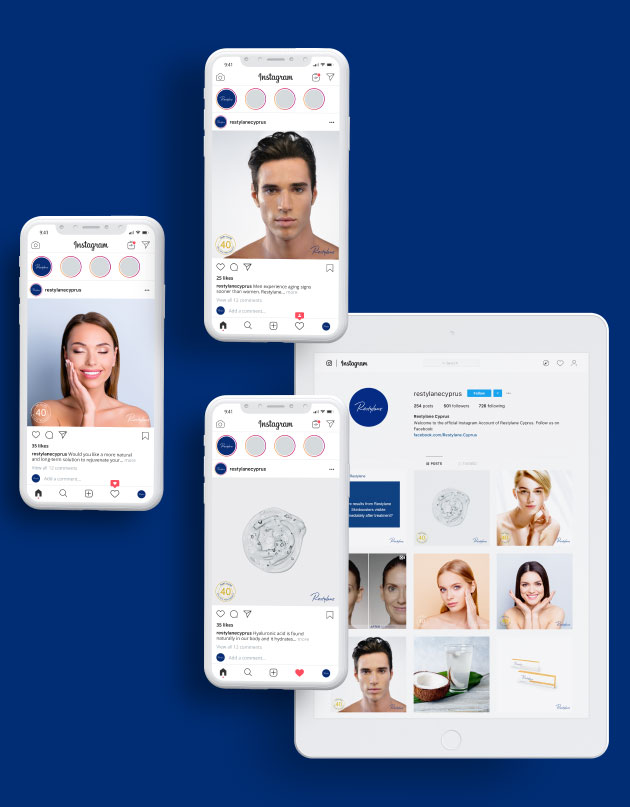 Design & Content Production – Instagram Management
our approach
As part of the marketing strategy, we implemented a comprehensive and compelling social media plan. Leveraging social media platforms, such as Facebook and Instagram not only provided a space for the company to interact with its customers, but it also aided in real conversions.
As a first step, we implemented a strategy that reflected the brand's vision and identity to its audience on Facebook and Instagram. Through captivating content production and eye-catching photographs and videos, we established a consistent and strong presence on social media by using a two-pronged approach of increasing the brand's fan base by targeting people with interests in beauty products and skincare as well as promoting Social Media publishments to the brand's followers.
The content involved topics, such as product and brand information, beauty and skincare tips and real-life examples to guide the audience through Restylane's product experience. Promotional campaigns were also continuously and strategically developed to target the most relevant audience in order to provide the best solutions for each individual's needs.
Another means of achieving high exposure and awareness was the use of influencers to promote the brand as a whole as well as specific products. We created and promoted content for both Restylane in Cyprus and in Greece, adjusting each campaign accordingly.
results
Our strategy of establishing consistency and a strong digital presence provided Restylane with high exposure that increased brand awareness, engagement and reach. The company enjoyed a dramatic increase in organic traffic and ROI.
More specifically, our social media campaigns and the influencers activation amplified the company's brand awareness in targeted demographics and encouraged product trial.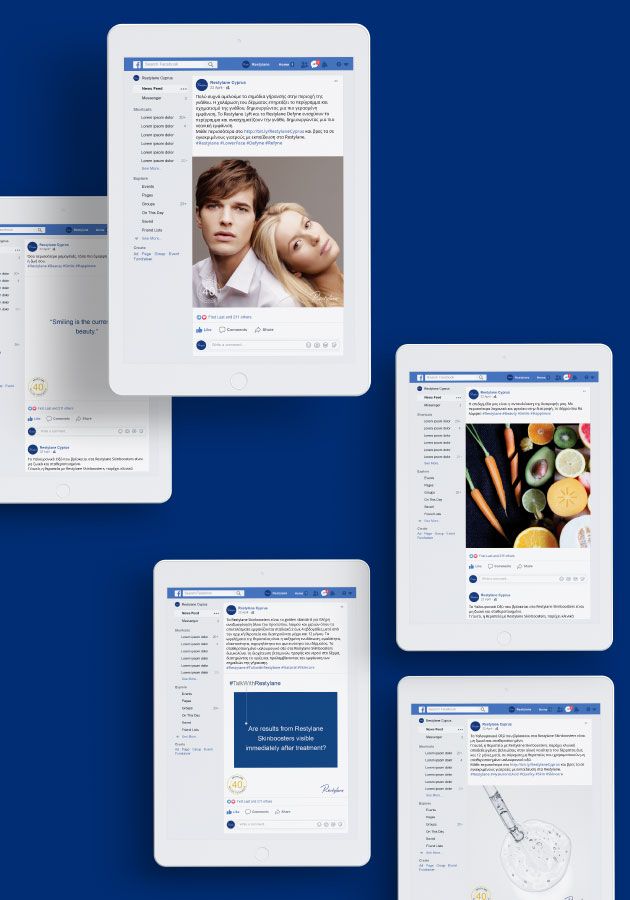 Design & Content Production – Facebook Management