the case
Voom Vape is an e-cigarette company that has come onto the market in an emphatic manner. They offer consumers non-nicotine and nicotine electronic cigarettes coming in different flavours to cover all tastes. Within their main aims, Voom Vape wants to provide consumers with a different experience when it comes to this specific market, encapsulating in their products durability, style, ergonomic design and long-lasting battery power.
R Digital was approached by Voom Vape to create a website that would accurately reflect the company's ethos, values and products. The website we created for them is sleek and stylish, with a focus on the user experience, taking the initial brief a step further.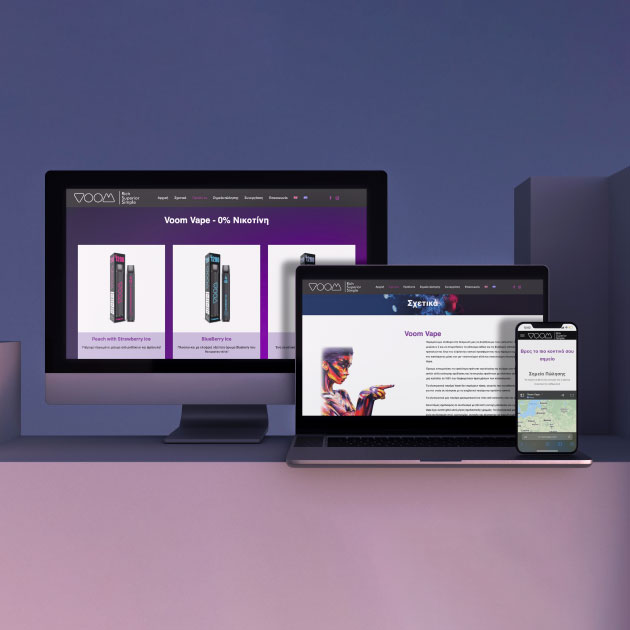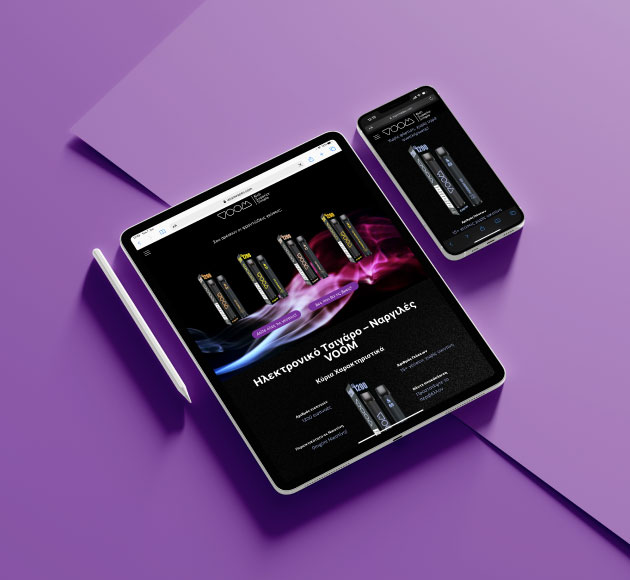 our approach
R Digital took the task of creating this new website with a hands-on approach. The brief was well understood and the needs of the client started to unfold from an early stage. R Digital suggested a WordPress CMS which would allow flexibility when designing according to the brand values of Voom Vape, but also provided the tools for the company to be able to target its audiences with efficiency.
R Digital successfully implemented the list of available products within the new website of Voom Vapes. Our agency also integrated the site with Google Maps for the listing of selling points. R Digital also delivered a partners information section for wholesalers and distributors, a contact section with a contact form, an FAQs section and a multilingual site as it was created for both English and Greek users.
results
R Digital managed to deliver a website that accurately reflected the brand identity of Voom Vapes, while also providing the functionality and user experience that the company's customers had come to expect. The site has received positive feedback from both users and search engines alike.