the case
Whiteboard Consultants is a consultancy boutique agency based in Nicosia, Cyprus, and is consisted of a dynamic team of communication and social media specialists offering premium services in the marketing and advertising sector.
For the highly specialized professionals of the agency, every product and every business have a story that is worthy of telling. To reflect their dynamic style and services, Whiteboard Consultants needed a similarly dynamic website. It would also need to be efficient, crisp, and impressive without being overwhelming.
R Digital accepted the challenge and fully grasped the angle which the Whiteboards Consultants agency needed for their digital base.
Our team worked in close communication with Whiteboard Consultants to create a website that is a perfect fit for the agency's philosophy and general profile.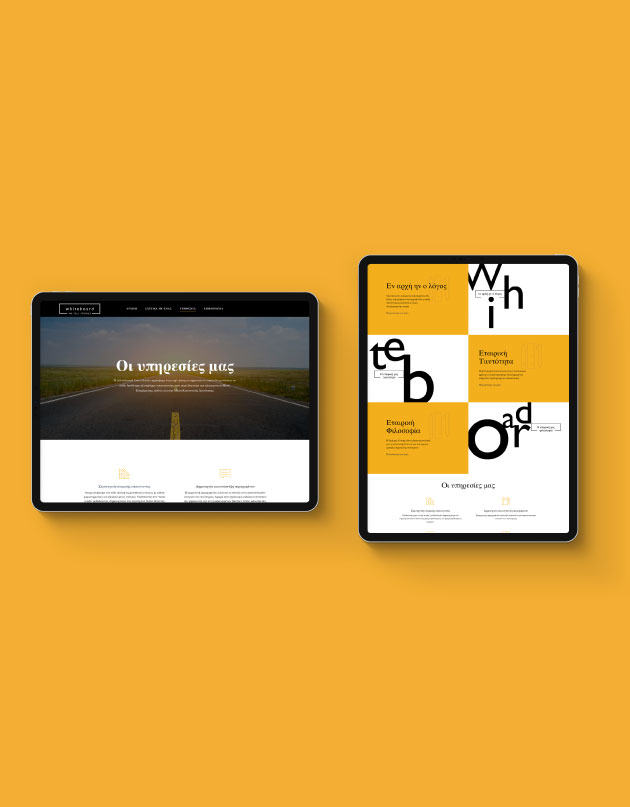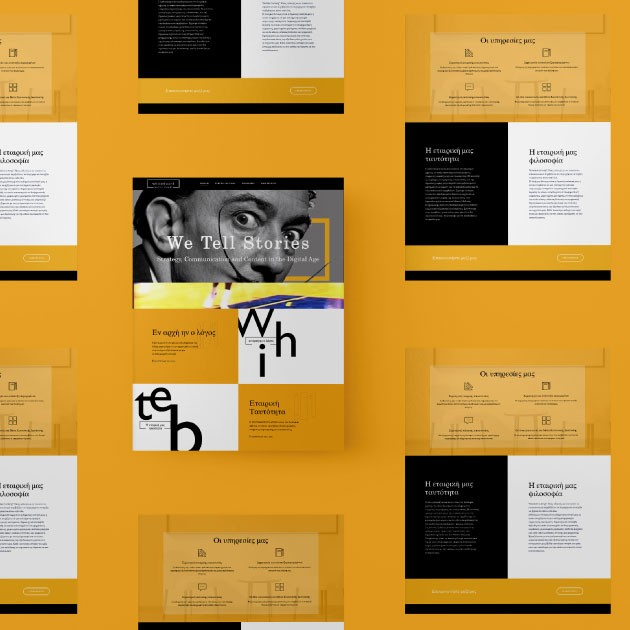 our approach
Whiteboard Consultants needed to convey their efficiency, innovative spirit, and flexible approach, so their website had to be the same.
R Digital has great experience in creating a powerful and lasting online presence, fully representative of the client's philosophy and general aesthetic. In this project, R Digital implemented the artistic design as well as the technical aspect of the project so as to offer a holistic and multi-dimensional website development approach:
The website was specifically designed to be very fast, with minimization of its loading speed. WordPress Content Management System (CMS) was used for developing the website: it is not only the most prevalent and powerful CMS, but also one that offers the fullest range of customizability and flexibility.
For Whiteboard Consultants, a full WordPress Theme adaptation and customization was done to reflect the agency's style and message aesthetically and functionally. The website is also fully responsive on all mobile devices.
Additionally, R Digital furnished the website with Google Analytics and did the required account setup to monitor website traffic and information about its visitors. Our team also created a Google Search Console Account and submitted the site's sitemap submission to not only optimize the visibility of the website on Search Engines, but also to check the indexing status.
Lastly, R Digital ensured that the website is fully curated to be Social Media and Search Engines friendly, maximizing its potential and giving Whiteboard Consultants the full freedom they need to perform in their own sector.
results
Through R Digital's experience, expertise, and cutting-edge approach to website building, the Whiteboard Consultants website is fast, efficient, highly interactive, and impressive.
Its design fully fits the agency's profile and philosophy – modern, user friendly, and attractive.