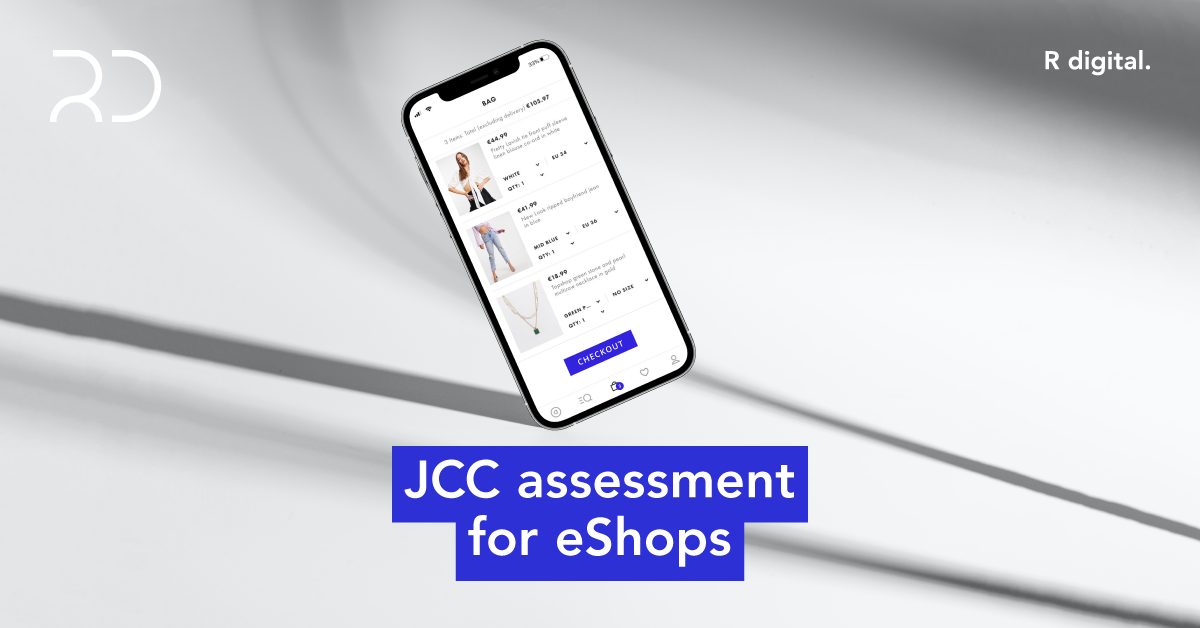 The time has come to connect your eCommerce with JCC for your e-shop's online payment needs!
One of the very first steps is to ensure that your online store is compatible and compliant with JCC's standards for e-shops.
This assessment is for your e-shop's benefit and for JCC to ensure that accepted payments will be processed smoothly before, during, or after any transaction.
JCC's Assessment Process will cover the following, which must be in place:
Your Website Registration Details:
Domain name
Registrant Name (which should be the merchant name)
Domain Registration & Expiration Date
Website IP
Shopping cart page URL
Necessary Website Requirements:
Merchant details to be clearly defined and listed on the website
Approved card brands and JCC logo displayed on the website
Good quality of the overall site with correct and active links
Clearly defined corporate and contact information
No allowance of any products or services prohibited by JCC
No storage or otherwise filing/keeping of credit card details by the merchant
Explicit listing of privacy, rules and conditions, and cancellation/refunds policies in the website, in one or several dedicated pages
Ask for approval of these policies by cardholder before the transaction takes place
Cookies usage must be mentioned in the policies and cookies must not contain any spyware or malware
Valid SSL
Inform cardholders that purchases with the Billing Descriptor provided by JCC will be appearing in their bank statement
Collection of personal details of the cardholder before or during checkout
No use of popups that prevent the user from clicking away from the website
No prohibited software installations in the users' computers, such as malware or spyware
Display unique reference number for an approved order on the response page
Have a Transaction History available for users
Demand for users to log in or fill in a personal details form before completing a transaction
An appropriate email informing the user post-transaction about the reception and status of their order, payment confirmation, and shipment of their goods
Shipping costs, taxes incurred, and process/service costs must be clearly displayed before the transaction is completed
No fake logos of organizations the website URL is not affiliated with in some confirmable manner
No displaying JCC's checkout page in a popup
Necessary Products and Services Details:
Product or service description
Price range
Total price to be clearly presented before a payment takes place
Prices should be listed in currencies JCC processes (e.g. EUR/USD/GBP/CHF/RUB)
Risk Management information to JCC:
The major countries of your website's clients
Any affiliate programs
If you are a start-up
Any other payment methods except credit cards
Any current payment processor and their processing period
If you had a previous payment processor, and your reason for leaving
Membership Details for your Customers to JCC:
If you offer membership packages and if yes, their details and prices
If the membership packages are recurring and if yes, give details and prices
How a customer can cancel a membership
If you offer free trials for memberships and if yes, what details do you require the customer to submit
Your strategy for the free trial membership
How do you proceed when the free period expires
If you have pre-authorizations
If you offer any special packages or deals
Information and requirements on Tokenization (Recurring Payments):
Inform the cardholders and have them agree that the merchant will register and charge their card. Terms and conditions must be displayed in a separate section regarding recurring payments
Cardholders must be able to cancel before the first payment. The cancellation policy should be accordingly updated
Inform cardholders of the flow of first payment and recurring payments in clear wording to avoid misunderstandings in the future
Inform cardholders at least one day in advance of a recurring payment
Allow cardholders to update their card information, upon which a new transaction will be done to validate the card
Shipping information:
If you deliver any products
Delivery time
Shipping fees (in summary)
Available delivery methods
Support information:
The methods in which you offer customer support
For your convenience, JCC will send you an easy-to-use assessment list to fill in with all the above information and details.
JCC will then promptly get back to you after looking through the information you provided and following evaluation of your e-shop itself!