the case
Krypto Security was established in 1995 and operates in the security market. The company offers modern and specialized security services and products for households and businesses.
In order to accurately highlight the company's proactive security solutions and products, Krypto decided to implement a strategy that leveraged a more modern and fresh look, that would accurately represent its core identity. Through a meticulous and creative improvement, the main objective was to reposition the brand in the B2B and B2C markets based on a strategic digital branding approach.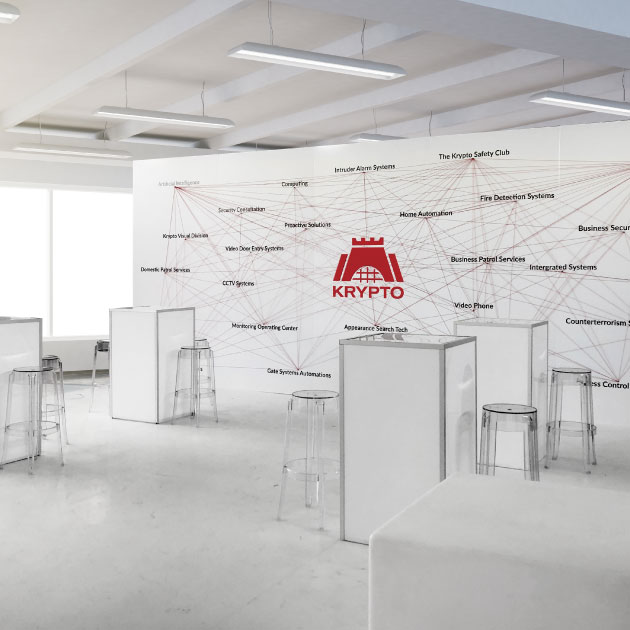 Booth Design – Ideal Home Exhibition 2019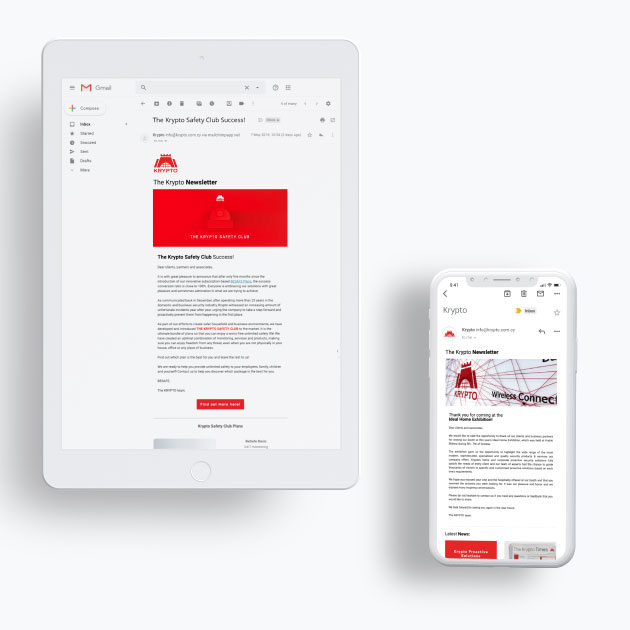 Design & Content Production – Email Marketing Campaigns
our approach
Our strategy involved the definition of a new visual ID in the early stages. Our first step was to provide Krypto with an upgraded and digital-friendly logo, to align with the company's new visual direction.
In order to achieve a holistic adjustment of the brand, we proceeded with the development of a new product-oriented website and structured it in such a way that highlights the company's products categories and security solutions.
Alongside, our team created a Brand Manual, incorporating various visual and communication elements to set and maintain consistency throughout Krypto's digital presence. The communication strategy involved the development of content to highlight credibility and this was thoroughly implemented on various social media and online platforms, specifically Facebook, Instagram and LinkedIn, as well as on the newsroom section of the company's website.
Through our comprehensive digital branding and communication strategy, we highlighted Krypto's expertise in the B2B market, including the presentation of several case studies, specific products and information, all of which were relevant and helpful to businesses. Concerning the B2C market, we communicated information that was more relevant to individual consumers and their security needs. Our communication strategy also included updating Krypto's clients on security news, as well as promoting the brand through social media advertising and monthly email campaigns. Therefore, Krypto's clientele was always up to date about security services, products, offers, and tips from Krypto.
Down the road, our team of specialists performed a thorough Search Engine Optimisation audit to evaluate the strengths as well as weaknesses of the newly developed website. When we determined what we could improve, we meticulously planned the development road-map for Krypto's website in order to fix issues that were highlighted during the audit phase.
Furthermore, we also visually designed and promoted The Krypto Safety Club campaign, which is a holistic proactive security program. As a means of visually communicating the campaign, we created a video introducing The Krypto Safety Club to both individual consumers and businesses. Furthermore, we developed creative design and content, and promoted the campaign on all social media platforms, on local media and through the Google Display network.
results
Within just a few months, we managed to reposition Krypto in the B2B and B2C markets while rapidly increasing brand credibility. With proper optimization techniques, our team managed to increase website traffic, social media awareness and exposure by promoting content through targeted advertising to specific groups of online users.  As a result, Krypto experienced a substantial increase in reach and engagement in the digital environment by meaningfully establishing its online presence.
Video Creation – The Krypto Safety Club
Newspaper Design – The Krypto Times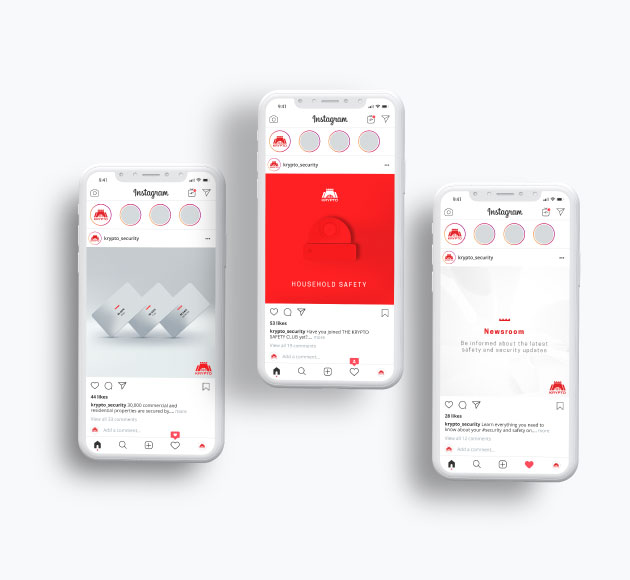 Social Media Content & Designs Production – Facebook, Instagram & LinkedIn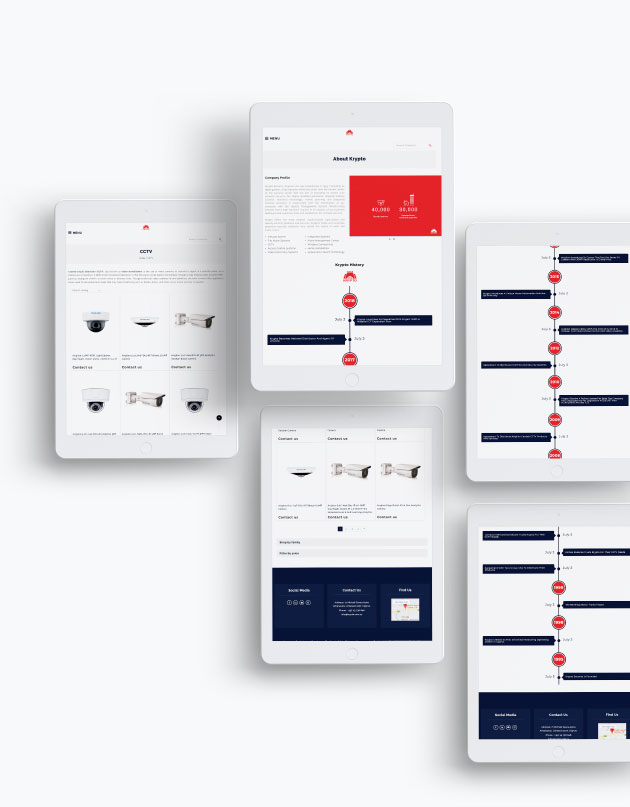 Website Design & Development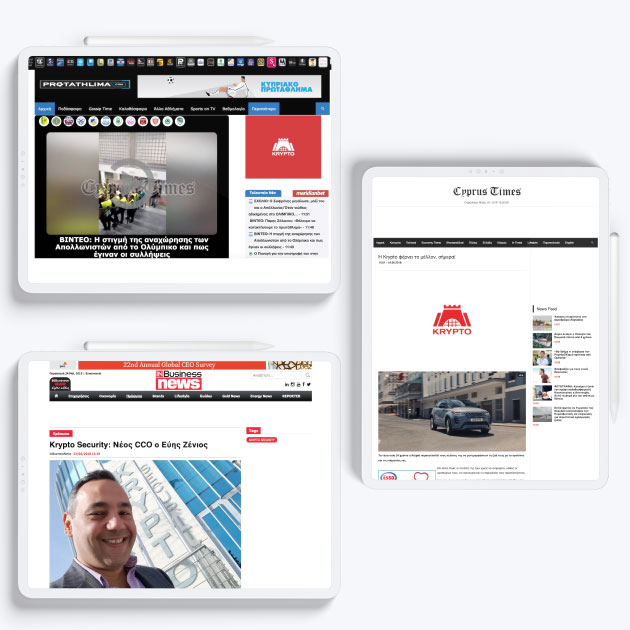 Local Media Campaigns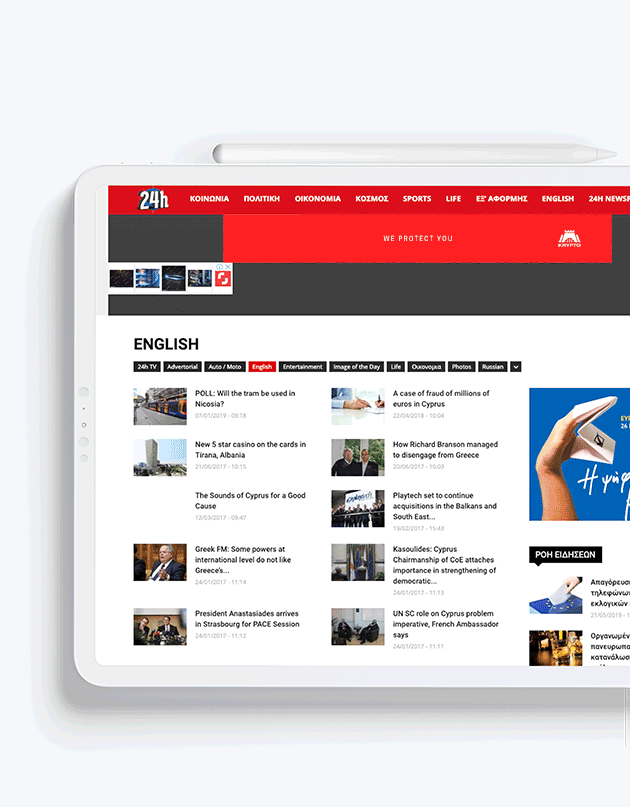 HTML5 Banners – Google Display Advertising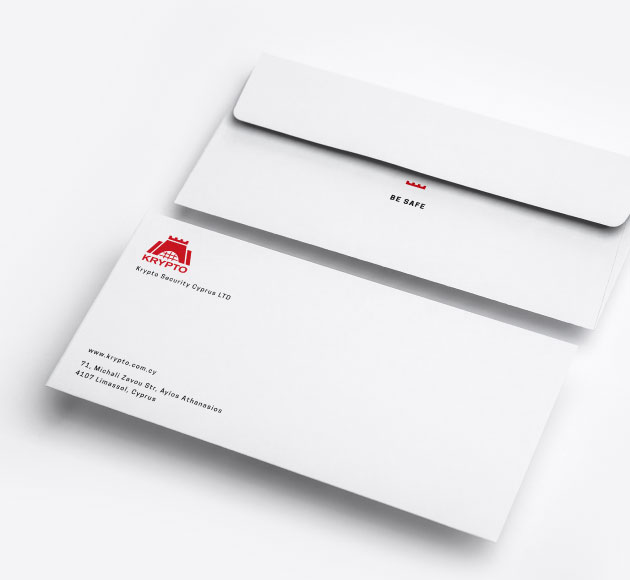 Stationery Design – Rebranding